Epitaph 87163-1 2011
Jawohl, so muss Popmusik sein! Gute Laune machend, flott, melodiös, inhaltsvolle Texte, engagiert! Eigentlich das, was die neue Platte von Frank Turner ist. England Keep My Bones ist der Titel und die Musik ist Pop mit den Wurzeln im Songwritermetier, ein wenig Folk und von der Haltung her schimmert der Punk durch: ganz groß. Frank Turner's England Keep My Bones – empfehlenswert.
Black vinyl version
Green vinyl version ltd. 750 + CD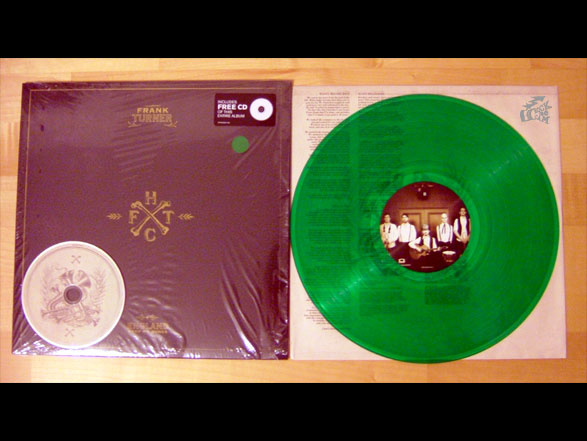 Exactly like this, pop music needs to be! Making good mood, lively with melodies, text with a message, dedicated! Yeah, exactly what the record from Frank Turner called England Keep My Bones is. The music is pop, roots in the songwriter history, a little folk and Punk attitude –huge! Not for nothing this one makes Frank Turner going through the ceiling.
Go see Frank Turner live and read the interview with him I was lucky to do!