Jahresausklang mit The National 26.11.2019
Mein letztes Konzert in 2019 war The National in der ausverkauften Columbiahalle in Berlin.
The National sold out in Berlin 26.11.2019
Over and end for 2019, last show was The National in Berlin at the sold out Columbiahalle.
London mit Blood Red Shoes und Queen Kwong 19.11.2019
In London hatte ich das Glück in der Islington Assembly Hall Queen Kwong zu sehen und die wieder zurück aber eigentlich auch niemals weg Blood Red Shoes. Hat gerockt hier auf der Insel.
London calling Blood Red Shoes 19.11.2019
Had the chance to catch Blood Red Shoes at Islington Assembly Hall while being in London. Opening act was Queen Kwong.
Thrice Refused Petrol Girls 12.11.2019
Ganz schön groß das Huxleys Neue Welt in Berlin. Aber es gab ja auch dementsprechend bekannte Bands zu sehen, begonnen haben Petrol Girls, dann gab es Refused und zum Abschluss Thrice.
Petrol Girls – Refused – Thrice 12.11.2019
Quite huge place but some bigger bands on this package. Petrol Girls started, followed by Refused and main act was Thrice.
Slotface Pup im Bi Nuu 11.11.2019
Schöner, kleiner und ausverkaufter Laden. Berlin präsentierte mir ein weiteres tolles Konzert, mit Gewalt und Wunder. Auf der Bühne und im Publikum gab es Sløtface und PUP.
Sløtface and Pup in Berlin 11.11.2019
Nice show here in Berlin at the Bi Nuu with Sløtface from Norway and Pup from Canada.
New Model Army meets Helga Pictures 25.10.2019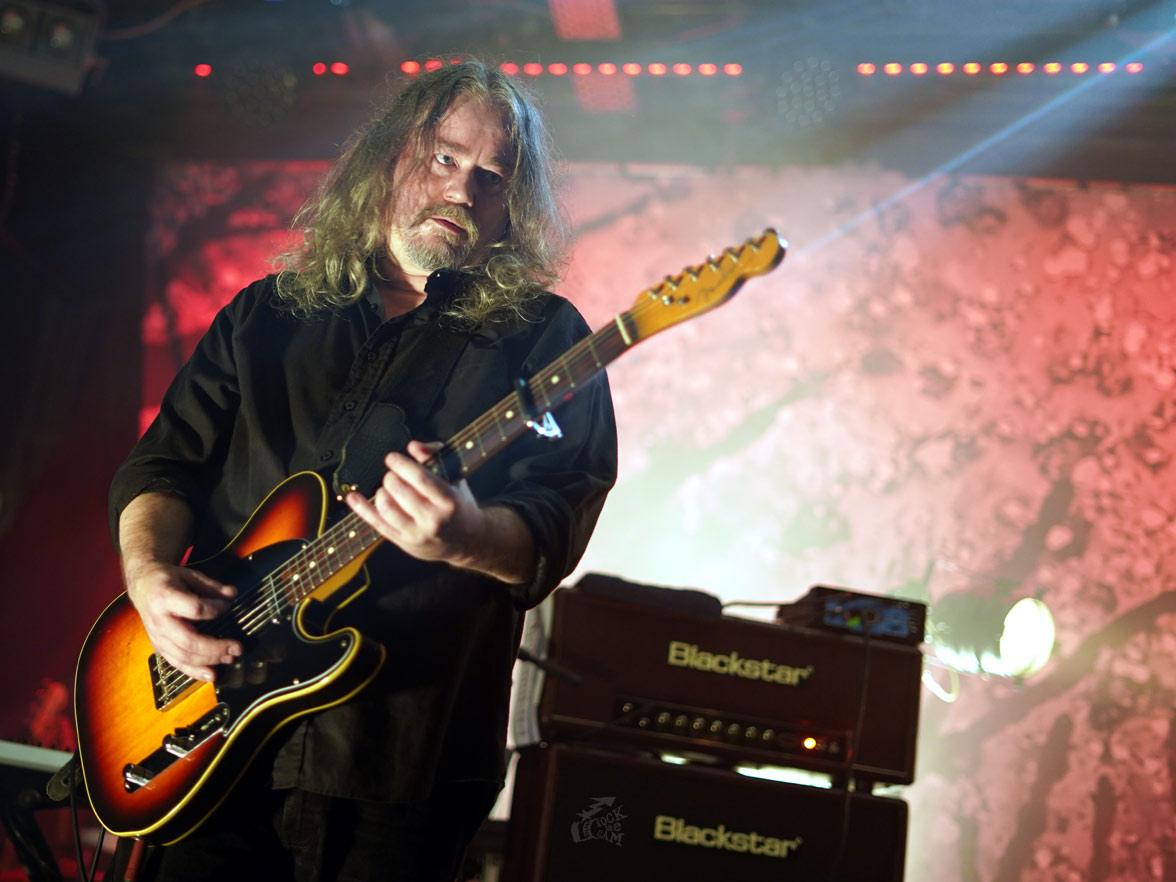 Ausverkauftes Backstage in München. Warum? Weil einer meiner Lieblingsbands vorbeigeschaut hat, darum. Begonnen hat es mit Helga Pictures und dann gab es New Model Army. Ach, immer wieder eine Freude und hoffentlich bald wieder.
From here New Model Army 25.10.2019
Sold out backstage in Munich and another fantastic show of New Model Army. Never getting tired of seeing them. But before Justin and his NMA gang came on stage, it was Helga Pictures playing.
Hands off Gretel und Erection 10.10.2019
Bei meinem ersten Konzert im Folks! Club in München konnte ich an dem Abend Erection aus Regensburg sehen und dann gab es Hands off Gretel aus England.
Hands Off Erection Gretel 10.10.2019
My first time at the Folks Club in Munich and it was a good evening. The concert started with Erection from Regensburg and afterwards it was Lauren Tate with her Hands Off Gretel (from UK).
India Tigers in Texas und Psychotic Reaction 27.09.2019
So schnell sieht man sich wieder: Psychotic Reaction und Rock The Cam. Dieses Mal in Houston in der Rudyard's Bar. Gerne die Jungs nochmals live mitgenommen und danach noch India Tigers in Texas angeschaut.
We have a Rudyard's Bar Houston 27.09.2019
While being in Houston I thought of attending a concert and hey, Psychotic Reaction is playing. Get the van and up we go to Rudyard's Bar. The Oklahoma dudes (Psychotic Reaction) played a tied set and afterward it was India Tigers in Texas taking the stage.
Wenn die Bummers mit den Ozys eine Psychotic Reaction haben 25.09.2019
New Orleans brachte mir die Circle Bar, ein kleines schummriges Loch und dazu drei Bands: Ozys, Psychotic Reaction und The Bummers. Tja, was soll ich schreiben, scheiß Licht für Fotos, aber ganz geiler Laden für Schrammel Garagenkonzerte.
The Bummers have a Psychotic Reaction with Ozys at The Circle Bar 25.09.2019
The Circle Bar is a place (small smelly intimate) that has the vibe for nice live events from underground bands. And so it was, on this evening in New Orleans it was The Bummers, Psychotic Reaction and Ozys. Nice weird garage night!
Deep Purple und Joyous Wolf in New Orleans 24.09.2019
Das war mal etwas anderes: Rock The Cam konnte Deep Purple in New Orleans anschauen. Das Konzert der Rock Giganten gab es im Saenger Theatre. Alles etwas ungewöhnlich (Sitzplätze, teuer und doch viele alte Leute), aber hey hast du Deep Purple schon live in New Orleans gesehen? Also und als Vorband gab es Joyous Wolf.
New Orleans – Saenger Theatre – Deep Purple 24.09.2019
Can you say that you have seen Deep Purple live at the Saenger Theatre in New Orleans? Now Rock The Cam can say yes. Before the rock legend went on stage it was Joyous Wolf opening the evening.
Wasted Energy mit Press Club im Strom 14.09.2019
Aus Australien auf die Bühne des Strom in München: Press Club! Und hey auch wenn Ihr neues Album Wasted Energy heißt, ist das was auf der Bühne (und davor) passiert geile Energy. Davor gab es Irish Handcuffs aus Regensburg.
Press Club in Irish Handcuffs 14.09.2019
At Strom in Munich I was able to see the power group from Australia called Press Club, big time on stage and off stage, find here the interview. Before Press Club it was Irish Handcuffs playing.
Festa mit Frank Turner und Andrea Rock 20.08.2019
Und da hat es dieses Jahr auch endlich wieder mit dem Festa di Radio onda d'urta in Brescia geklappt, auf der Bühne gab es Andrea Rock & The Rebel Poets gefolgt von Frank Turner The Sleeping Souls. Einfach gut FTHC und das Festa.
Festa di Radio onda d'urta with Frank Turner and Andrea Rock 20.08.2019
Yes, it worked out again, finally back at the Festa di Radio onda d'urta in Brescia and I had the pleasure to see Andrea Rock & The Rebel Poets on stage. Followed by the one and only Frank Turner and The Sleeping Souls. Nice package.
Flotter Dreier mit Much The Same, Straightline + Fat Randall 06.08.2019
Berlin, Berlin und diesmal ein neuer Laden für mich: der die das Franken. Ganz geil, auf der kleinen Bühne spielten Fat Randall, gefolgt von Straightline und als Hauptakt Much The Same.
Berlin with Much The Same, Strightline and Fat Randall 06.08.2019
First time that I could go to a show at Franken in Berlin. Nice small place and great bands: Fat Randall followed by Straightline and then Much The Same.
Marky Ramone macht Blitzkrieg im Backstage 21.07.2019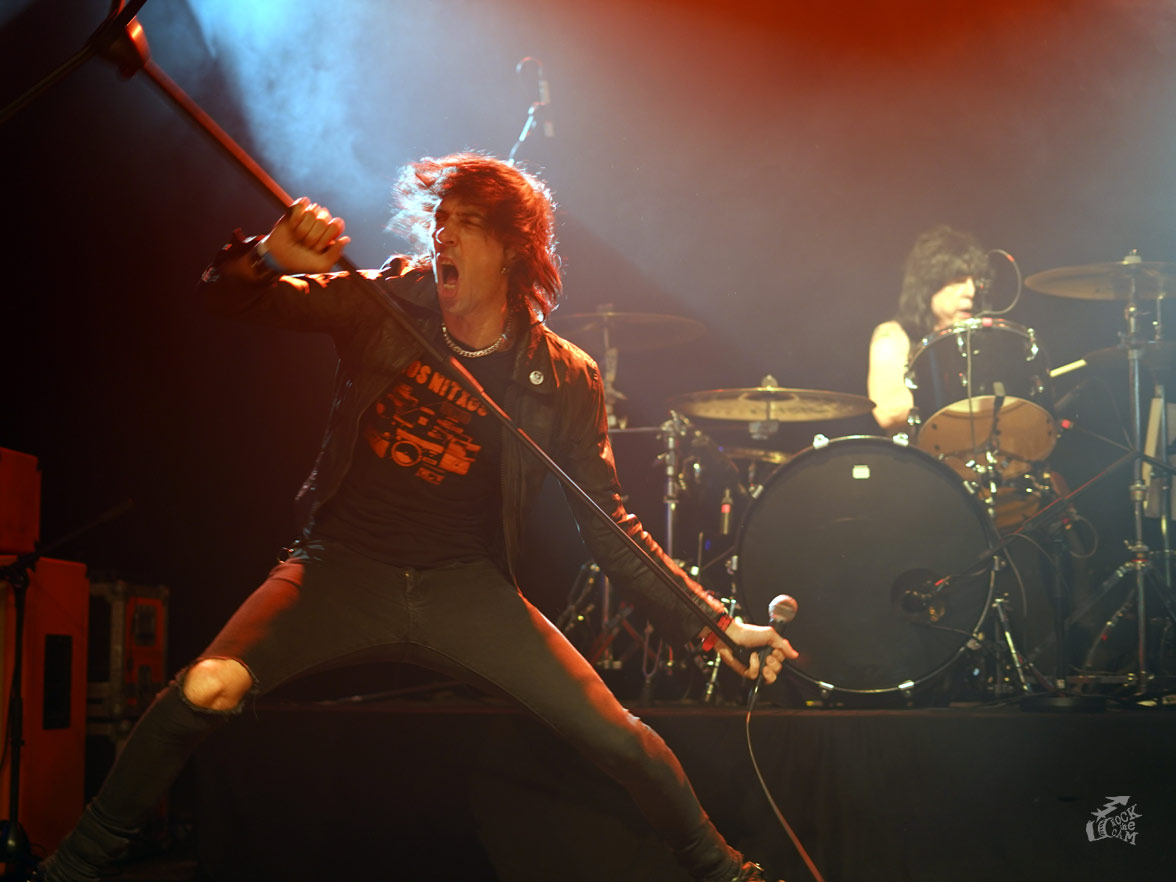 Das war schon was hier im Backstage in München. Zu Beginn gab es Little Teeth gefolgt von Dead Kittens und dann auf der Bühne Marky Ramone's Blitzkrieg. Mit dabei zwei Legenden des Punk Rock: Marky Ramone (wer hätt's gedacht) und Greg Hetson an der Gitarre.
Marky Ramone's Blitzkrieg over Munich 21.07.2019
That was an event here at the Backstage in Munich: it started with Little Teeth, followed by Dead Kittens and then Marky Ramone's Blitzkrieg. On stage there were two punk rock legends: Marky Ramone (you didn't think that hey?) and on guitar Greg Hetson.
Italienisches Caramel 20.06.2019
Im Urlaub gab es auch Livemusik. Beim Il Tridente in Bibione vorbeigekommen und eine Weile Caramel auf der Bühne zugesehen.
Bibione with Caramel 20.06.2019
At the holiday I came by the camping side Il Tridente in Bibione (Italy) and had the chance to catch some some of Caramel (and not exactly my cup of tea…)
Red Dons Nörgel-n das Kafe Kult 29.05.2019
Endlich mal wieder ein Konzert für mich im Kafe Kult. Ziemlich volle Bude und auch der große Raum wurde bespielt. Der Grund für die Party waren Nörgel und Red Dons live on stage!
Red Dons and Nörgel at Kafe Kult 29.05.2019
Finally back at the Kafe Kult. I just like this place and the reason for this concert party was Nörgel playing and Red Dons.
Jawbreaker und Lucy Dacus im Strom 28.05.2019
Nachdem ich Jawbreaker in San Francisco in relativ großem Rahmen gesehen habe, war das natürlich klasse, die Jungs im Strom in München zu sehen. Vor Jawbreaker gab es Lucy Dacus.
Jawbreaker in Munich 28.05.2019
After I have seen Jawbreaker playing in a quite huge place in San Francisco I was lucky to catch them on their European tour here in Munich at Strom. Good one and Lucy Dacus opened the concert evening.
Lords of Altamont machen auf Bitch Queens 21.05.2019
Stuttgart was ist los? Ewig nichts und jetzt hier mein zweites Konzert innerhalb kurzer Zeit. Diesmal im Goldmark's. Und wieder klasse! Begonnen haben die Bitch Queens aus der Schweiz und dann haben die Lords of Altamont abegräumt, verdammt waren die gut. Und weil es du bist kommst du hier zum Jake Cavaliere Interview.
Bitch Queens vs. Lords of Altamont 21.05.2019
Another show in Stuttgart, this time at the Goldmark's. and another great one: Bitch Queens started and Lords of Altamont completely rocked the little place! Find as well the Jake Cavaliere interview here.
Pascow – Lysistrata – Stuttgart 23.04.2019
Was für ein Konzertkiller im ausverkauften Universum in Stuttgart: Lysistrata aus Frankreich gefolgt von den Abräumern Pascow.
The Pascow Lysistrata Universum 23.04.2019
That was a real highlight: Lysistrata from France played an ace opener show and Pascow from Germany really kicked it. Action and fun for the sold out Universum in Stuttgart.
Ólafur Arnalds in der Philharmonie 02.03.2019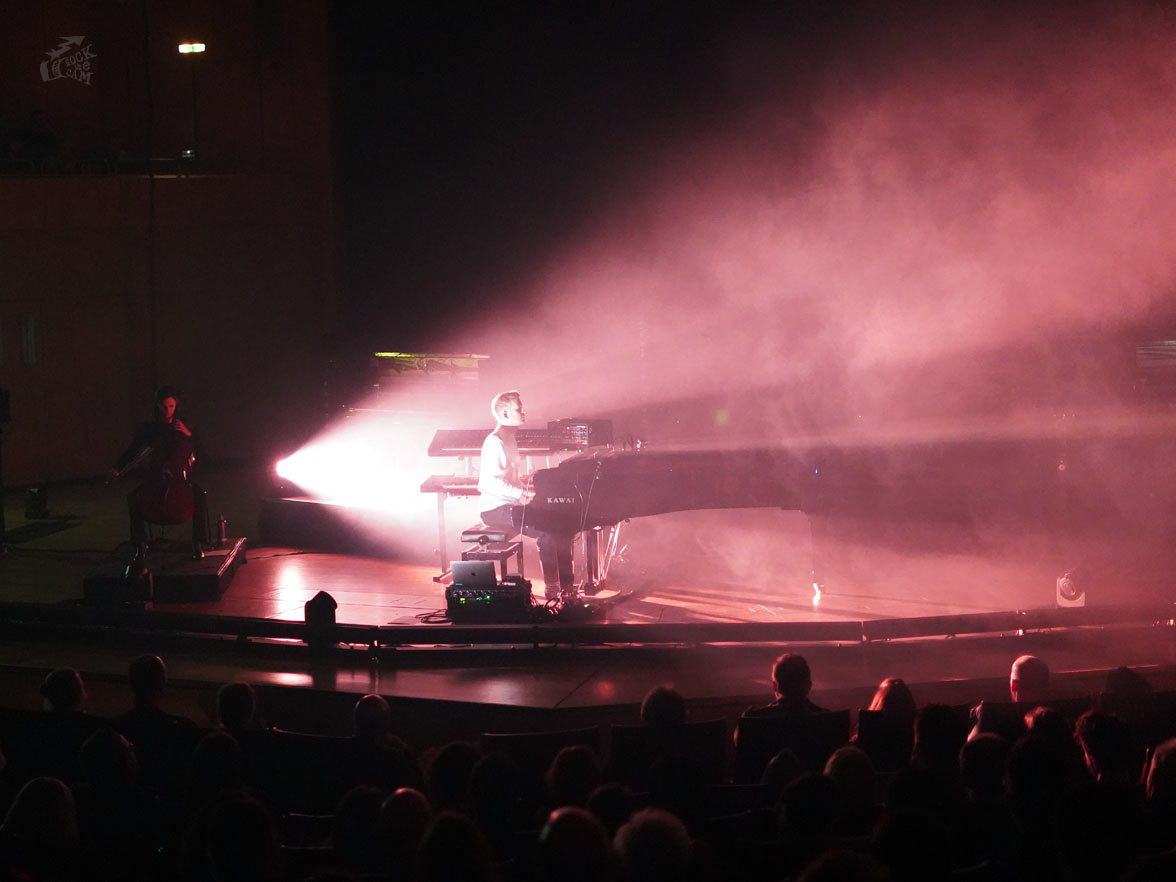 Das war anders, das war schön: Ólafur Arnalds in der Philharmonie im Gasteig zu München.
Ist schon ein etwas anderes Ambiente zu den typischen Rock The Cam Konzertplätzen.
Ólafur Arnalds Re:Member 02.03.2019
Different place than to the other concerts I am going going… Ólafur Arnalds playing the Philharmonie in Munich. Different but nice!
Wieder Berlin diesmal mit den Death Valley Girls 20.02.2019
Das hat mich gefreut, durfte ich die Death Valley Girls letztes Jahr in Las Vegas sehen, hat es auf der Europatour wieder geklappt. Ab nach Berlin ins Monarch und mit den DvG abgerockt.
Again Berlin with Death Valley Girls 20.02.2019
Lucky me, Death Valley Girls in Europe and I made it to Berlin to see them. After seeing them last year in Las Vegas I was really keen to not miss them and I made it. Death Valley Girls live at the Monarch. Sold out show.
Bloodhype zum Start 23.01.2019
Im Cassiopeia in Berlin durfte ich Bloodhype für mein Konzertjahresbeginn 2019 anschauen.
Das war gut und gerne weiter so.
Bloodhype year start 23.01.2019
My concert years started with Bloodhype playing at the Cassiopeia in Berlin.
Yes 2019 you can go on like this.



2020 2019 2018 2017 2016 2015 2014 2013 2012 2011 2010 2009 2008 2007 2006 2005 2004 2003 2002