Im Gespräch mit The Deadnotes / interview with The Deadnotes
boahh, wie mach ich das denn jetzt?
Die Fragen waren auf Englisch, die Antworten sind in Deutsch, how about a little misch masch language mix?
Great, here we go with the new upcoming stadium band from Freiburg im Breisgau (im Badner Land) The Deadnotes: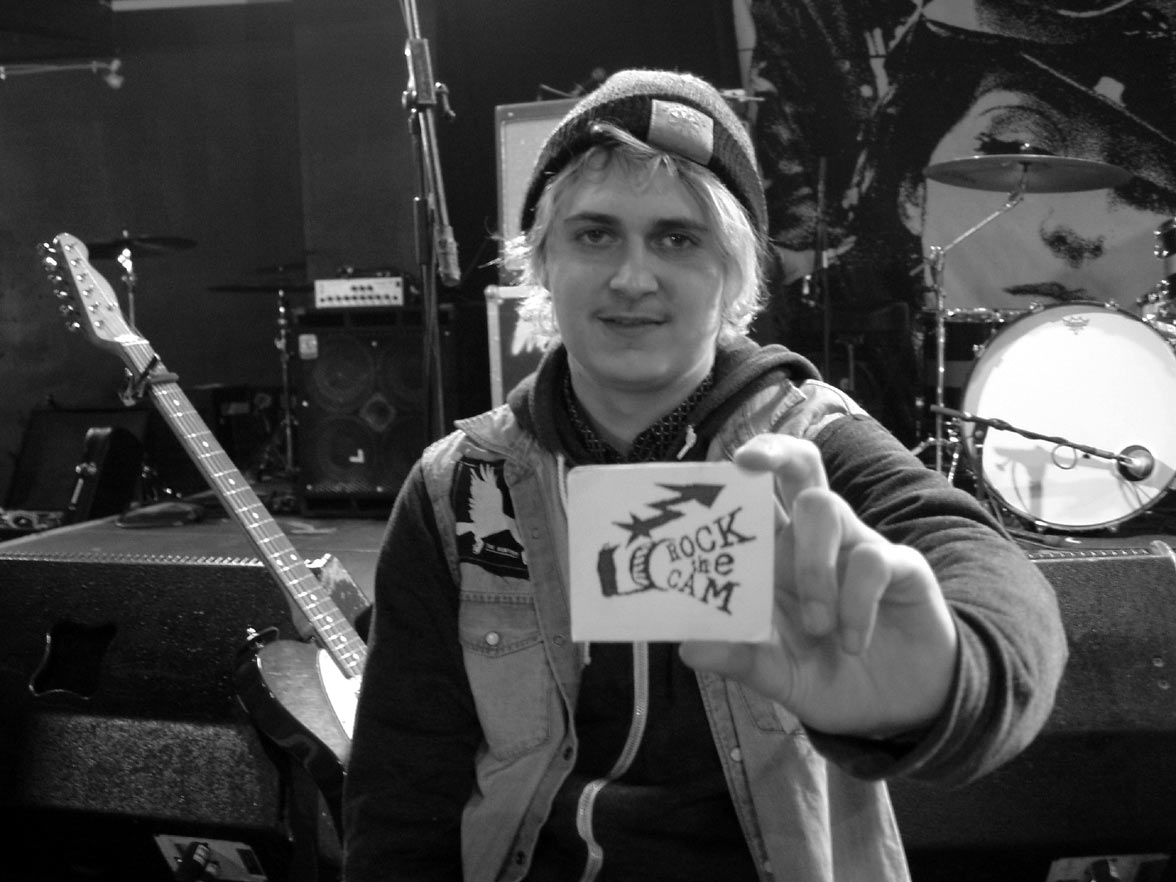 RTC: Who are you guys, please introduce each band member one by one. Name, job in the band, shoe size, why the hot chicks should choose you and not him or whatever
Yannic: Drummer, 45, Weil ich das beste Rhythmusgefühl der Band habe, allerdings meistens auf Tour überdurchschnittlich fettige Haare, was regelmäßig festgestellt wird.
Darius: Gitarrist und Sänger, Schuhgröße 43, vergeben.
RTC: Since when are The Deadnotes around?
Deadnotes: 2011, damals als Schülerband gegründet! Die zweite Show an Jakobs und Darius Schule mit Headset gespielt. Immer noch stolz darauf.
RTC: You are from?
Deadnotes: Freiburg Breisgau Downtown
RTC: What is the place to be in your hometown?
Darius: Litfass!!!
RTC: And when you are not on tour, which is the best bar/ restaurant where you hang?
Yannic: Bar Erika
Darius: Amara vegan Döner, Café Atlantik, Egon 54 –> bester Laden so lange man kein Pils vom Fass bestellt, in diversen Asia Schnellrestaurants.
RTC: Good concert places from where you are from?
Darius: In der KTS sind wir ein klein wenig groß geworden, das White Rabbit ist toll. Ich finde das Waldsee eine mega Venue, aber viel zu wenig wirklich coole Konzerte dort.
RTC: Where can I get your record (on vinyl) in your hometown?
Darius: Flight 13 is the place to be. Ansonsten im Haus meiner Mutter. Da befindet sich Proberaum und Merchlager.
RTC: What was your first record you bought?
Yannic: Aggro Berlin – Aggro Ansage Nr. 5 (shame on me)
Darius: Madonna – Confessions on a Dancefloor habe ich sehr früh geschenkt bekommen. Meine ersten eigenen CDs waren selbstgebrannte Mixtapes mit u.a. Banaroo, Silbermond und Sportfreunde Stiller.
RTC: And the last one?
Yannic: The Menzingers – After The Party
Darius: The Smith Street Band – More Scared of You than You are of Me. Allerbester Opener Song.
RTC: How many records/ singles do The Deadnotes have released?
Deadnotes: 2013 unsere allererste EP "Smiling Faces", die allerdings schon seit einiger Zeit ausverkauft ist. (Zum Glück vielleicht). Schülerband lässt grüßen.
2015 haben wir mit Casually Dressed aus Freiburg eine Split 10'' veröffentlicht, 2016 dann das Debütalbum "I'll kiss all fears out of your face" mit dem wir aktuell auf Tour sind.
RTC: Can you make a living out of your music?
Deadnotes: We can make music out of living!
RTC: What do you do to earn the money for life?
Deadnotes: Yannic wäscht Teller im Altersheim, kein Witz. Jakob arbeitet in einer Bar/Gaststätte/Konzertvenue und mixt Drinks und Darius baut gelegentlich Bühnen für Katy Perry und Ähnliche auf.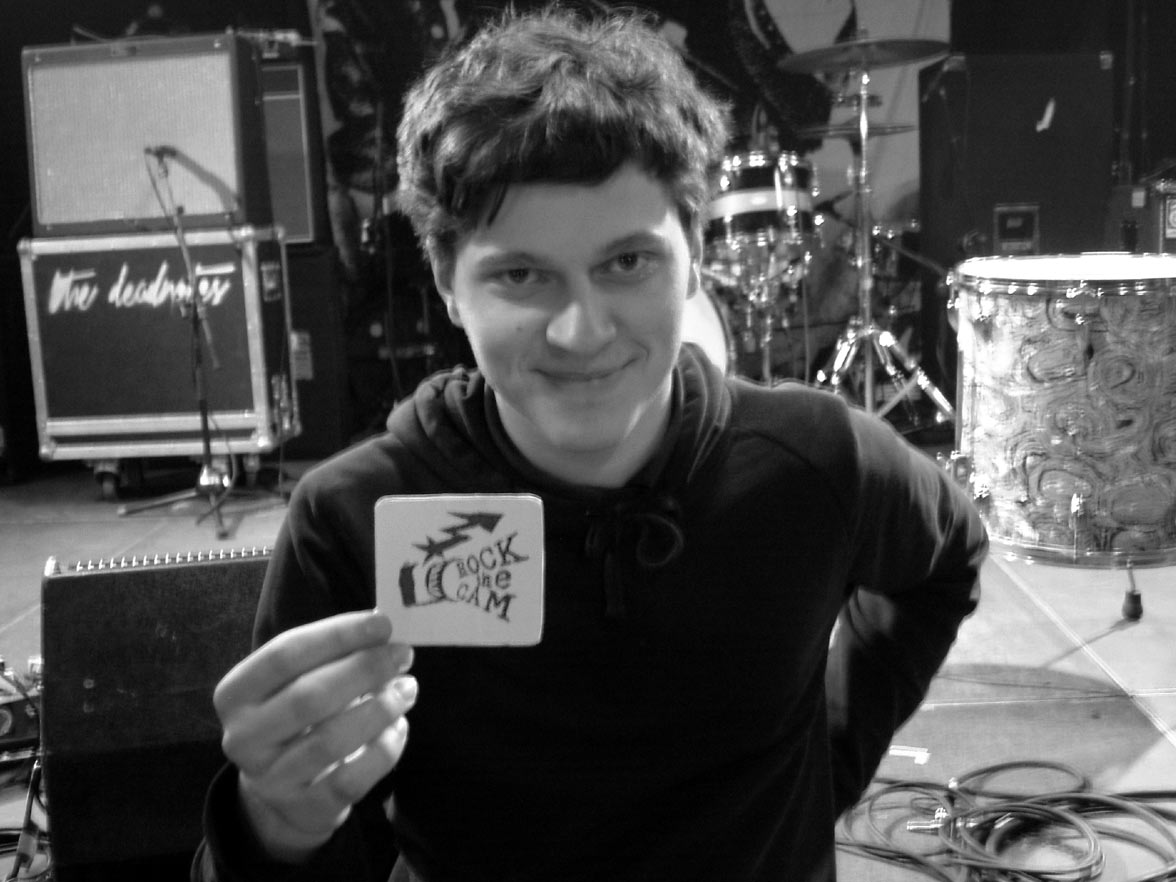 RTC: How many days a year are you on the road?
Deadnotes: Irgendwas um die 100 Shows und noch mehr Tage (?).
RTC: When travelling on a tour, you have your own van?
Deadnotes: Nachdem wir unseren alten Ford Mondeo vertrauensvoll Versicherungsbetrügern übergeben hatten, nun Renault Kangoo. Zumindest noch so lange bis die Achse aufgrund von konstanter Überlast bricht oder wir zu spießig werden mit Gitarren auf dem Schoß aufgrund von Platzmangel zu touren.
RTC: Some fight story?
Yannic: Wir schlagen uns nie. Einmal waren wir aber kurz davor (Cuxhaven?!)
Darius: Wir sind ganz harmlos. Außer dieses eine berüchtigte Mal in Cuxhaven, als Yannic sich für den 3 min Heimweg 4 Bier bestellte und diese definitiv nicht teilen wollte.
RTC: From your tour-live, something you are really proud of
Yannic: Dass wir unser Auto von der Russischen Polizei aus dem Schlamm ziehen lassen haben, ohne dabei auch nur eine Kopeke zu verlieren.
Darius: Tatsächlich vermutlich ohne große Einschränkung auf die gesamte Zeit als Band und vor allem darauf nie an einem Punkt stehen geblieben zu sein.
RTC: How did you come to play with Beach Slang?
Deadnotes: Gute Frage. Wie so vieles läuft das auch irgendwie über Connections. Ein Kollege aus Köln, der relativ intensiv im Musikbusiness tätig ist und schon eine Weile vor Release unsere Platte gehört hatte, hatte uns da connected.
RTC: Could you learn anything from them?
Deadnotes: Beach Slang sind definitiv eine fantastische Band und nicht zuletzt eine meiner Lieblingsbands der vergangenen Jahre. Das ist erst einmal natürlich in musikalischer Hinsicht sehr inspirierend, aber vor allem auch zu sehen wie so eine Band funktioniert.
RTC: Any tip/ help for other bands on tour from you guys (what can they learn from you)?
Yannic: Auch wenn mal was richtig schief geht, im Nachhinein hat man was zu erzählen!
Darius: Schaut Euch uns an und macht dann das genaue Gegenteil davon! Oder auch nicht, aber dann beklagt Euch nicht.
RTC: Which bands did influence you?
Darius: Das lässt sich definitiv nicht kurz zusammenfassen. Neben Bands die ich in den letzten Jahren sehr intensiv höre wie eben auch Beach Slang, The Smith Street Band, The Hotelier aber auch viele Andere in unterschiedlichsten Genres, haben wirklich sehr viele "kleinere" Bands europaweit mit denen wir zusammengespielt haben großen Einfluss auf die Musik. Ich denke sehr oft wenn ich auf Tour zum Beispiel lokale Band sehe "Verdammt, dieses Intro ist genial!" und versuche dann in ähnlichem Stil etwas zu schreiben.
RTC: What are bands from your home area to have a look for?
Darius: Checkt auf jeden Fall Casually Dressed, Redensart, Egal, Brothers of Santa Claus, Neo Rodeo und Yannics zweite Band DroneAge. Die kommende EP wird meega!
RTC: How come that there are some The Deadnotes around?
Deadnotes: Das ist eine sehr gute Frage! Wahrscheinlich aus dem simplen Grund, dass wir damals mit 14 es für nicht relevant erachtet haben den Namen vorab zu googeln. Ich glaube es gibt mindestens fünf Bands mit diesem Namen.
RTC: Why should more people listen to The Deadnotes (from Freiburg!)?
Darius: Das finde ich eine schwierige Frage! Jeder sollte, das hören was ihm zusagt. Wenn unsere Musik vielen Leuten zusagt ist das natürlich ein tolles Gefühl. Alternativ sollten vor allem mehr Leute unsere Songs auf Apple Music hören. Da verdient man echt 10 Mal so viel wie auf Spotify. Sprich 0,5 cent pro Song oder so.
RTC: What was the best song in which you have been involved?
Darius: Definitiv "Casually Dressed – Dependence" und "Forkupines – I Am The Horizon". Da durfte ich bei den Gangvocals mitmachen. Yeah.
RTC: And which is the song you wished to have written?
Darius: Ich würde gerne so richtig krasse Hitmusik schreiben können. So Strophe Refrain, Strophe etc. So was wo jeder Verse ins Ohr geht. Ich finde das ist eine ziemliche Kunst. Aber irgendwie finde ich mich dann immer in so komplizierten Songstrukturen wieder.
RTC: What was your first show?
Deadnotes: 2011 an der Schule von Yannic! Der Mischer war so wütend auf uns weil wir etwas länger für den Umbau gebraucht haben und dann noch mal von der Bühne gegangen sind um so rockstarmäßig wieder draufzulaufen.
RTC: Which one did really get you?
Yannic: Album Release Show, White Rabbit Freiburg
Darius: Unsere Album Release Show in Freiburg war definitiv eines der Highlights. Moskau 2015, Graz 2016 mit Astpai und Köln mit Beach Slang haben mich in der vergangenen Zeit sehr bewegt.
RTC: (for each of you) Imagine you are God and you are able to set up a festival of your choice, name me the five headliners (even dead people or dissolved bands):
Yannic: Tigers Jaw, Title Fight, NoMeansNo, Santana, The Gums
Darius: Madonna, Rammstein, The Gums, Agnostic Front und Harald Schmidt.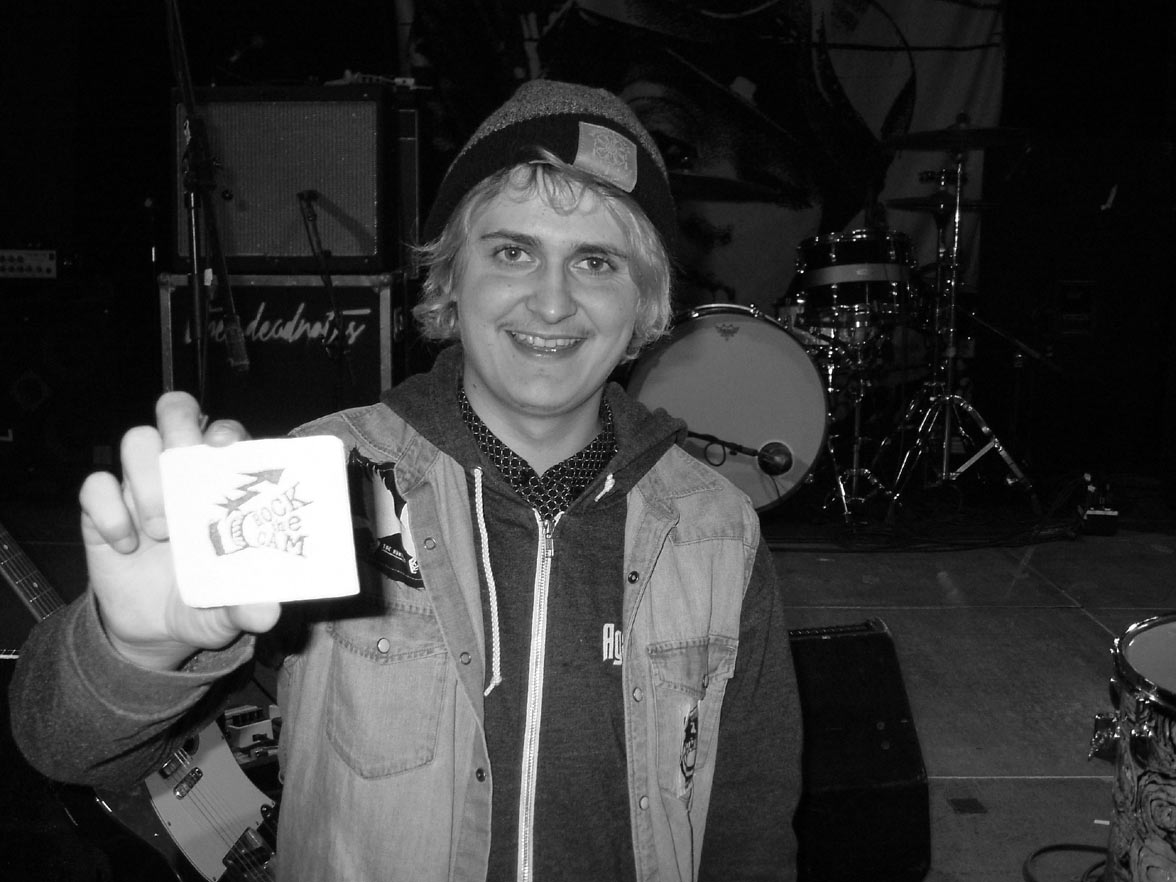 RTC: Before giving a highly intelligence statement to my readers, one more question, How would your mother describe your music to her neighbors?
Yannic: Punkrock, aber ganz schön. Der Sänger hat wahnsinnig viel Energie.
Darius: Da die Nachbarn meiner Mutter schwerhörig sind, was ein großer Vorteil ist da wir im Keller proben, gestaltet sich das natürlich schwierig. Mein Vater würde sagen: "Früher war die Musik aber eingängiger!"
RTC: time to say goodbye with:
Yannic: Do It Together …or die!
Darius: Die together. Do it.
Und nu, was bleibt at the end?
Go listen to them and try to catch them on stage!
And this click will bring you some The Deadnotes live pictures from their Munich show.
The end!