NMA Winter Tour Poster, Stuttgart Longhorn
Zur Wintertour war New Model Army wieder unterwegs und hier dazu ein Foto vom Flyerbild zum Auftritt im Longhorn in Stuttgart.
Zu den New Model Army Konzertbildern geht es hier.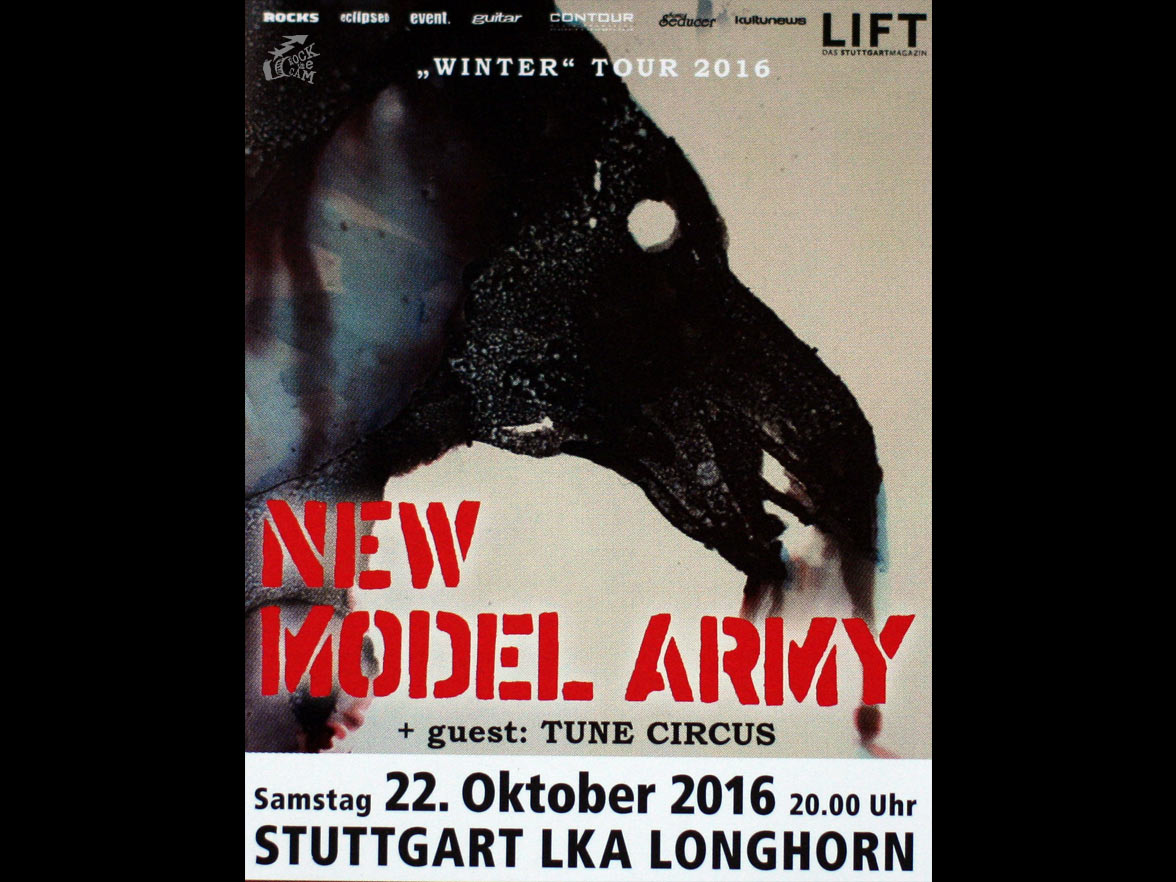 Winter NMA tour (Stuttgart – Longhorn) and her you can get crazy to those New Model Army live concert pictures, only for you on Rock The Cam!