Jahresabschluss mit Hank von Hell 13.12.2018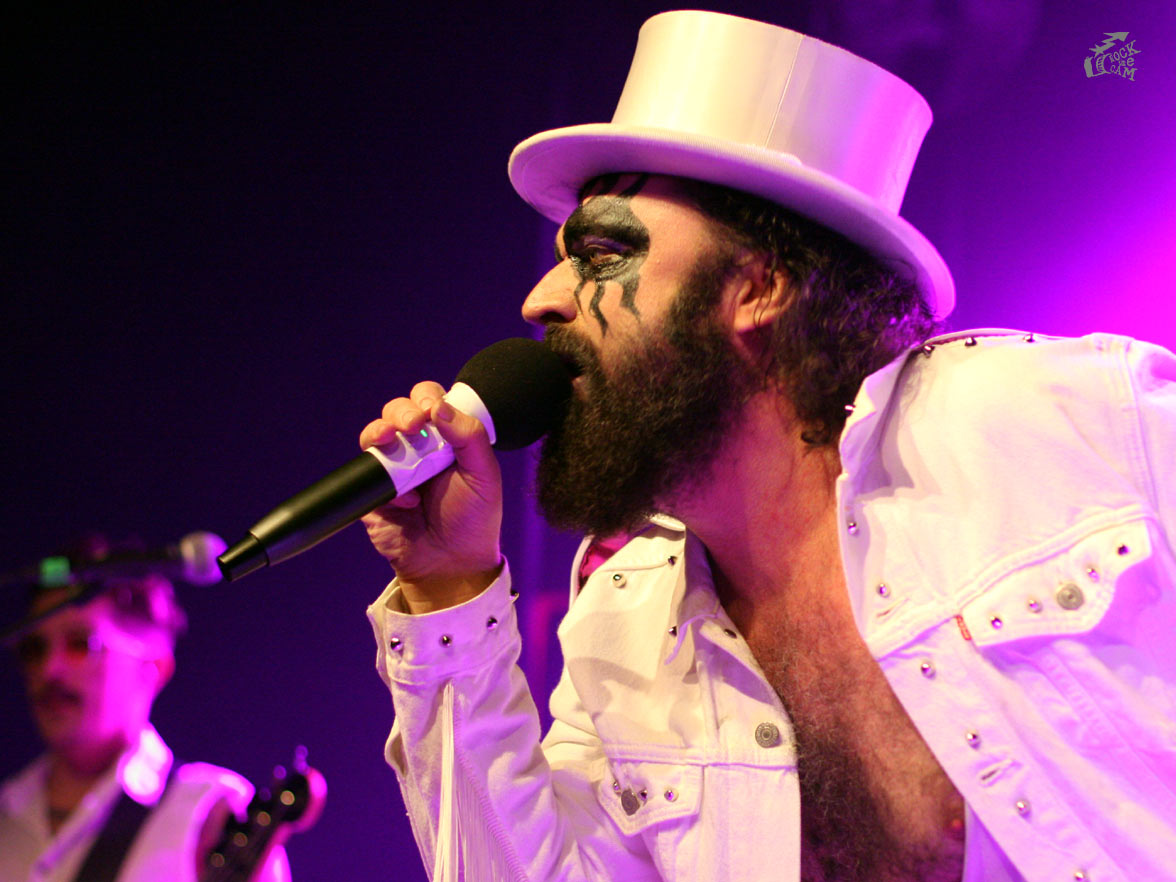 Zurück aus dem Off: Hank von Hell. Das wollte ich mir nicht entgehen lassen und hatte das Glück sein Konzert in Berlin im SO36 zu sehen, Egomania live. Davor gab es Tyler Leads und Virginia Hill. Das war es 2018.
Egomania Hank von Hell 13.12.2018
Back from wherever: Hank von Hell. On his Egomania tour I was able to catch Hank and his band at the SO36 in Berlin and enjoy this wild ride. Before it was Tyler Leads and Virgina Hill.
Greg und Jeff Kinney im Kino Sendling 18.11.2018
Eine Art Lesung von Jeff Kinney gab es im Kino Sendling in München, vieles Rund um Gregs Tagebuch.
Diary of a wimpy kid with Jeff Kinney 18.11.2018
Kind of a reading with Jeff Kinney in Munich. The author of Diary of a wimpy kid: hi Greg!
Irre: Jawbreaker in San Francisco 24.10.2018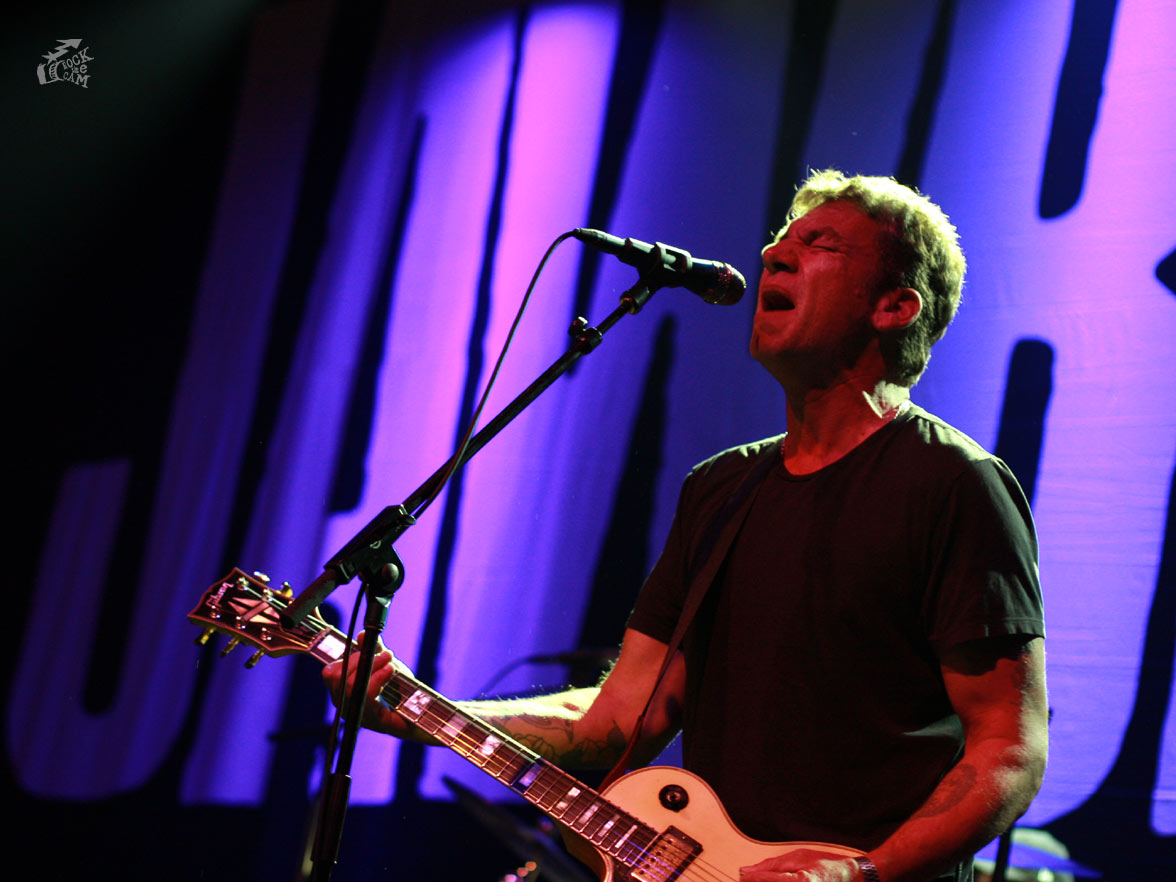 Da bin ich ja ein wenig auf mich selbst neidisch: Jawbreaker im The Fillmore in San Francisco gesehen. Die spielten da drei Tage am Stück. An meinem Abend waren Street Eaters die Vorband.
Just wow: Jawbreaker live in San Francisco 24.10.2018
Still cannot really believe it, I was able to see Jawbreaker at The Fillmore in San Franciso. They played there 3 evenings in a row, my evening was with Street Eaters as opening act.
T-Pain im Omnia am Strip in Las Vegas 22.10.2018
Na ja, Bollerdisco und T-Pain an den Reglern, das ist gesehen aber hat mir nicht gefallen. Las Vegas du kannst besser, siehe 3 Tage davor.
At the strip disco time with T-Pain 22.10.2018
Getting more hip, being at the Omnia disco nightclub seeing T-Pain and sorry, not liking it, bring me back to Bunkhouse Saloon…
Las Vegas spezial im Bunkhouse Saloon 19.10.2018
Da hat es mich warum auch immer nach Las Vegas verschlagen und wenn ich schon mal in der Casinohölle bin, kann ich mir ja auch ein Gegenprogramm reintun. Ab in den Bunkhouse Saloon gewandert und dort Zeuge geworden von einem tollen Konzert. Ein toller Laden, tolle Besucher und drei tolle Bands: The Acid Sisters, Draemings und die Death Valley Girls.
What happens in Vegas happens at Bunkhouse Saloon 19.10.2018
What an evening, made it to the Bunkhouse Saloon and was happy to see three bands. Nice place, nice people and great music live on stage with The Acid Sisters, Draemings and Death Valley Girls.
Brian Jonestown Massacre München Technikum 30.09.2018
Anton Newcombe und seine Brian Jonestown Massacre spielten auf im Technikum in München. Dabei hatten sie noch Levent als Vorband.
Brian Jonestown Massacre at Munich 30.09.2018
On this evening it was Levent opening before Anton Newcombe and Brian Jonestown Massacre took the stage and kicked their show to the Munich crowd
No Bunny 3-er Pack im Kafe Kult 06.09.2018
Im Kafe Kult in München gab es Slushy, GrGr und No Bunny und ich war zum Glück dabei.
No Bunny, GrGr and Slushy 06.09.2018
Tripple band evening at Kafe Kult in Munich with Slushy, GrGr and No Bunny.
Steve Adamyk Band Garage Pop 18.07.2018
Was soll Rock The Cam machen, wenn Steve Adamyk und seine Band nicht nach München kommen? Na ganz einfach, ab nach Berlin ins Cortina Bob und mir dort den Abend mit Garagen R'n'R Power Punk vertrieben.
Steve Adamky Band in Berlin 18.07.2018
Steve Adamyk and his band did not come to Munich, so I went to Berlin to see them play their good mood garage rock'n' roll power punk. What a fun night at Cortina Bob.
Descendents in München 13.07.2018
Jawohl das war was! Im Backstage gab es A Wilhelm Scream gefolgt von den Descendents mit Milo in Lederhosen.
Descendents in Bavaria 13.07.2018
I was really looking forward seeing them again: Descendents and hey they played a great show that night and when do you have a Milo in Lederhosen? Opening act was A Wilhelm Scream.
Dead Cross Zeus 03.07.2018
In Berlin im SO36 gab es Zeus! als Vorband vor Dead Cross. Und die Mannen um Mike Patton und Dave Lombardo haben eine klasse Liveshow abgeliefert.
Zeus at the Dead Cross 03.07.2018
Zeus! from Italy started the concert evening at the SO 36 in Berlin and later on Mike Patton, Dave Lombardo, Justin Pearson and Michael Crain better know as Dead Cross rocked the place with a great live performance.
Gutfeeling Festival 22.06.2018
Beim Gutfeeling Festival im Feuerwerk Gelände in München kam die Gutfeeling Familie zusammen und auch noch der eine oder andere Zuschauer.Auch Rock The Cam, denn es gab viele Bands zu hören, sehen und zu entdecken. Bei mir gab es Brainy Bob Hobbes, Federico Sanchez, The Grexits, Fred Raspail, G. Rag and Zelig Implosion deluxe, Tom Wu, 4 Shades, Golden Boots und zum Abschluss Analstahl.
Gutfeeling festival 22.06.2018
At the Gutfeeling festival in Munich I was able to see lots of bands like Brainy Bob Hobbes, Federico Sanchez, The Grexits, Fred Raspail, G. Rag and Zelig Implosion deluxe, Tom Wu, 4 Shades, Golden Boots and Analstahl.
Recover am Strandbad 19.05.2018
In Radolfszell am Bodensee gab es ein Fest und bei einem Fest ist Musik meist nicht weit: Am Strandbad wurde gefeiert und Recover durften aufspielen und coverten sich durch viele Klassiker der Rockgeschichte.
Beach Rock with Recover 19.05.2018
There was a party at the Strandbad (lido) in Radolfszell (lake constance) and where there is a party, normally music is not far away from it. On this evening Recover were playing and covering hits from the Rock history.
Fake: Die Nerven 28.04.2018
ein doppeltes Die, es ging los mit Die Lore gefolgt von Die Nerven. Die Lore war nicht ganz mein Ding, Die Nerven haben gerockt und eine gute SHow abgeliefert.
Die Nerven and Die Lore 28.04.2018
Nice evening, it started with Die Lore and right after Die Nerven killed it on stage, great German band! All fake…
Black Rainbows Pandaemonium Stuttgart 24.04.2018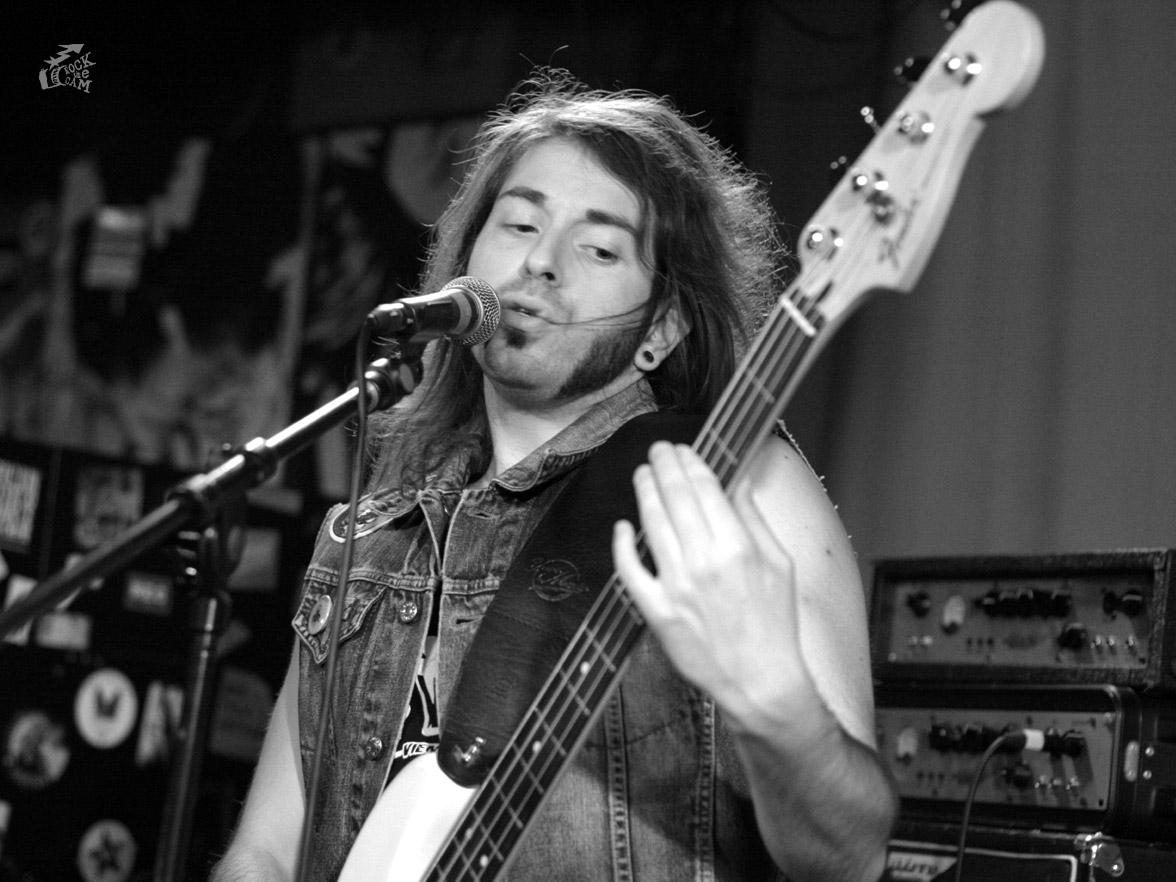 Aus Italien waren die Fuzz Psychedelic Rock Stoner namens Black Rainbows da, sie rockten den Keller Klub in Stuttgart.
Black Rainbows at Keller Klub 24.04.2018
The fuzz doom psychedelic rock stoner from Rome Italy called Black Rainbows played at the Keller Klub in Stuttgart.
Doll Skin im Keller Klub 06.03.2018
Schönes Konzert im Keller Klub in Stuttgart. Aus den USA gab es Doll Skin und zuvor die schwäbischen Gisela von Hinten.
Manic Pixie Stuttgart 06.03.2018
A nice show at the Keller Klub in Stuttgart: Doll Skin from USA and Gisela von Hinten from around the corner.
Dwarves mit Nick Oliveri mit Svetlanas 25.02.2018
Mit einem flatten Dreier geht es ins Jahr 2018. Im Backstage in München spielten Svetlanas, Nick Oliveri und The Dwarves.
Threesome punk rock party 25.02.2018
2018 started with a threesome punk rock show. The Dwarves came to Munich Backstage together with Nick Oliveri and Svetlanas.



2020 2019 2018 2017 2016 2015 2014 2013 2012 2011 2010 2009 2008 2007 2006 2005 2004 2003 2002