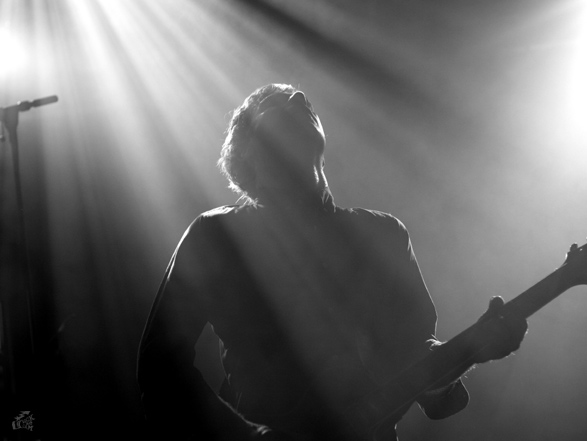 Nada Surf bespielten in München das Backstage: schöner Indie Pop, manchmal ruhig, manchmal treibend. Mir gefallen die Lieder mit etwas Geschwindigkeit live auf jeden Fall besser. Nada Surf (Matthew Caws, Ira Elliot und Daniel Lorca) haben den Laden einfach mal ausverkauft und demensprechend gut war die Stimmung auf der Bühne und auch davor. "Alte" Männer freuen sich und tanzen bei "alten" Liedern, ach damals…
Den Schluss haben die Jungs auch sehr schön gemacht, mit einem richtig gute Laune Lied (ratet mal welches!) und das Publikum ist voll mit abgegangen.
Nada Surf was in Munich town and the Backstage was sold out. Means good mood on stage and hey as well good mood in front of the stage. Daniel Lorca, Matthew Cows, Ira Elliot and some guests are Nada Surf and they do play nice indie pop, sometimes with a bit more power sometimes calm, although live I prefer the songs that kick. Anyway "old" audience (and some younger ones) did like "old" songs (and some newer ones).