LC6853 cityslang 1992
Blaues 7″ Vinyl von der Band Cell aus den USA. Auf der A-Seite gibt es ein Gitarren Indie Rock Stück namens Fall zu hören, nicht schlecht, guter Sound, leicht kratzige Stimme und Rock halt – Stempel Collegerock.
Die B-Seite hat das Lied Circles von Pete Townshend, eigentlich die gleiche Schiene wie A.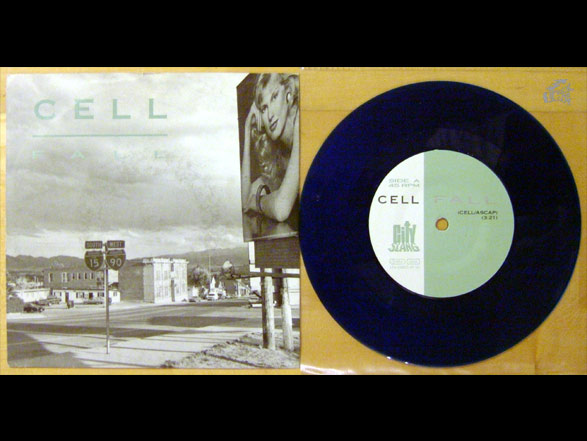 Cell from New York With blue vinyl on CitySlang. The song Fall is a good guitar indie rock song, I think in this time it was called college rock. Fall is a good number, so is the b side with Circles which is an old Pete Townshend song.