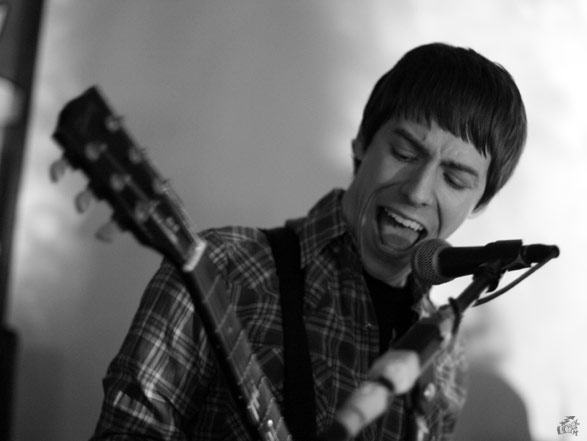 Krachig, Garage, Speed – We Ride – out on the run. Hat mir richtig gut gefallen. Dreckig.
Auch wenn die Jungs (Bass: Stephen McColl, Guitar + Gesang: Rhett Mataix, Schlagzeug: Aaron Boroughs) noch keinen Output auf Tonträger draußen haben, waren We Ride der Highlight für mich. Für mich die Band des Abends bei diesem Konzert im Don Pedro in Brooklyn New York.
Noise, Garage, Speed – out on the run. I really enjoyed it! We Ride I liked most this evening. Dirty and loud. Although on the run since 2009 there is no release out until yet, but I am sure Aaron Boroughs (drums), Rhett Mataix (voice + guitar) and Stephen McColl (bass) will deliver that sooner or later. What they delivered live at the Don Pedro was fun. We Ride kicked this evening.