RLR070
Was für ein Ding, 3 Lieder von Black Bug auf dieser "Made in Karlsruhe" Single.
"Television Screen" = LoFi Gitarrensound, verzerrte Stimme, macht eine verstörte, bedrückte Stimmung: gefällt mir richtig gut.
"wir zerlegt" klingt für mich so wavig LoFi, so Invicible Limits – Devil Dance mäßig, auch das kann was!
"Nightstick" auf der B-Seite macht auch auf bedrohlich / elektro Stimmung, kommt aber nicht an TV Screen ran.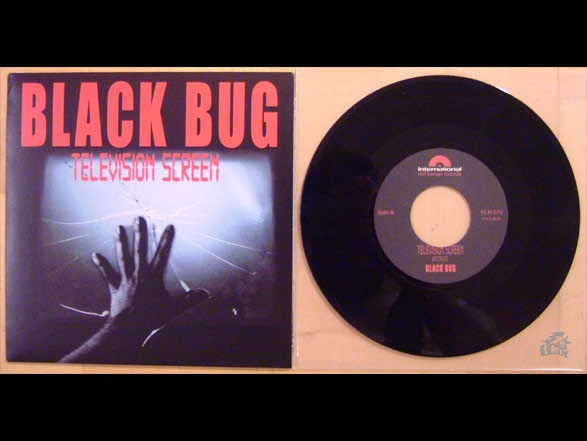 Here is a 7″ single "made in Karlsruhe" with three songs from the band Black Bug.
It starts with "Television Screen" which is a LoFi guitar song. Distorted voice and it creates a deranged, threatening mood, I really like it.
After that there is "wir zerlegt", gothic- wave feeling and another LoFi sound. First impression is that it reminds me of "Devil Dance" from Invisible Limits and this is still a good one.
On the B-side is "Nightstick", as well an electro threatening piece of music, but TV Screen is better.