LCR 005 Last Chance Records 1986
Habe mich nach gutem, altem Elektro Wave gefühlt und mir die Invisible Limits 12″ Devil Dance auf den Plattenspieler gezaubert. Was Thomas Lüdke + Ralf P. Schauf + Andreas Küchenmeister da gemacht hatten, einfach klasse: düster, treibend, flott und spannend. Die B-Seite mit Marion Matuszewski am Gesang ist gut, aber Devil Dance (der schwarze Szene Tanzflächenfüller, damals…) ist einfach spitze!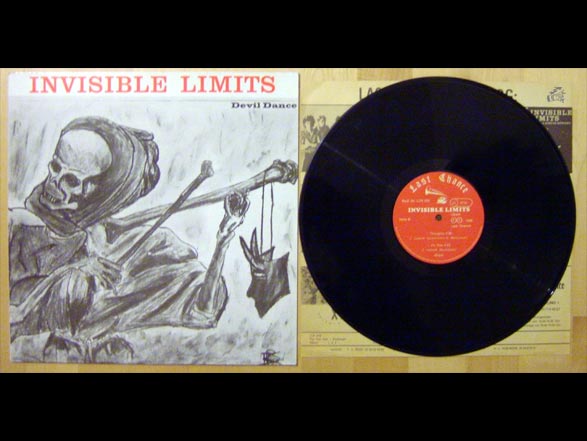 Needed some good electro wave stuff music and took out the Invisible Limits 12″. And what Thomas Lüdke did there is just great. Old dancefloor filler in the German wave/ goth scene. The B-side songs are OK, but hearing Devil Dance kills!