SLANG0680165P (2011)
Auf dem Alexi Murdoch CD Cover ist ein Turm in einem diesen umspannenden Gerüst zu sehen. Ganz cooles schwarz weiß Bild und soll wohl das Towards The Sun verdeutlichen, so interpretiere ich das mal. Zu hören gibt es auf der CD folgende sieben Lieder:
Towards The Sun
At Your Door
Some Day Soon
Slow Revolution
Through The Dark
The Light (Her Hands Were Leaves)
Crinan Wood
Alles im Songwriter Singer Stil, will heißen, es gibt eine Stimme und eine Akustikgitarre. Ich kenne mich in diesem Bereich nicht wirklich aus, doch die silberne Scheibe von Alexi Murdoch entfaltet Ihre ruhige Kraft. Schön ruhig und jetzt beim morgendlichen Aufstehen begleitet mich die Musik sanft in den Tag. Gleich gibt's Frühstück und Repeat.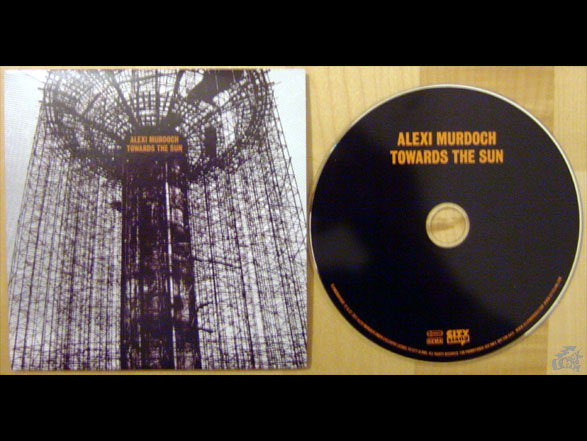 Nice black and white picture on the front of the Alexi Murdoch CD showing a tower covered in scaffoldings (hey FF-hopefully it is from Layher).
On the Towards The Sun -CD are seven songs. For me it is songwriter singer music, nice relaxing and good to wake up completely and preparing breakfast. Guess what: while having breakfast Alexi Murdoch is on repeat.