Damage Goods DAMGOOD329 (2009)
Lecker 7" Vinyl in gelber Farbe und darauf präsentieren mir die Cyanide Pills 3 Songs. Klingt wie 76er 77er UK Punk Rock, als Vergleich fallen mir die Buzzcocks ein und auch The Damned. Break It Up ist eine geile Nummer die ins Ohr geht, Mailorder Bride auch und Stick Em Up ist dann einen Tick heftiger. Schöne Damaged Goods Scheibe der Cyanide Pills aus Leads.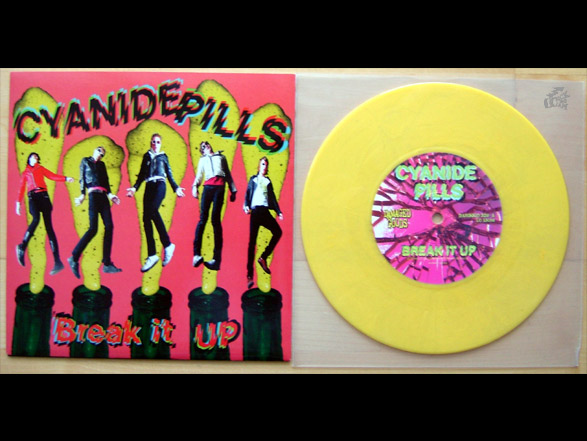 A really good one, I like it! It is the yellow color 7" called Break It Up by the Cyanide Pills from Leads. For me it sounds like early British 77 Punk Rock, need some references? Buzzcocks and The Damned. Three songs (Break It Up / Mailorder Bride / Stick Em Up) and all are ready to go on a mixtape.