SLANG0100408P (2010)
Habe mir gerade die CD Hearts On Hold von der Band Tu Fawning angehört und so ungefähr können die Tags im Musiksortierprogramm aussehen:
filmmusik, beat-percussionlastig, nick cave, pj harvey, emotionen, dunkelheit, hallende sounds, portishead, city slang, schleppend, licht am horizont, in the nursery, indie, trauermarsch trompete, angezählter cirkusclown, treibend, morbide
Im Infofeld dann noch folgendes: Tu Fawning kommen aus Portland, Oregon. Bestehen aus Corrina Repp, Joe Haege, Toussaint Perrault und Liza Ritz. Tracklist: Multiply A House; The Felt Sense; Mouths Of Young; Sad Story; Apples And Oranges; Just Too Much; Diamond In The Forest; Hand Grenate; I Know You Know; Lonely Nights
Der Song fürs Mixtape ist Multiply A House.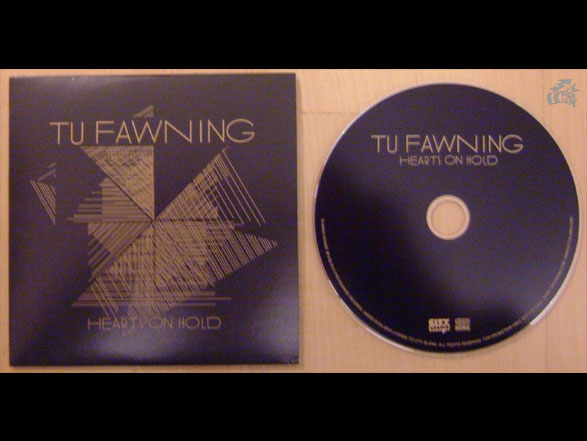 I was just listening to the actual CD from Tu Fawning called Hearts On Hold and this is how the tags in the music sorting program could look like:
film score; in the nursery; beat percussion; reverb; emotions; darkness; portishead; indie; city slang; drifty; light at the end of the tunnel; morbid; funeral march trumpet
And this would be inside the information field: Tu Fawning are from Portland, Oregon: Bandmembers are Joe Haege; Corrina Repp; Liza Ritz and Toussaint Perrault. My song for the mixtape is: Multiply A House.