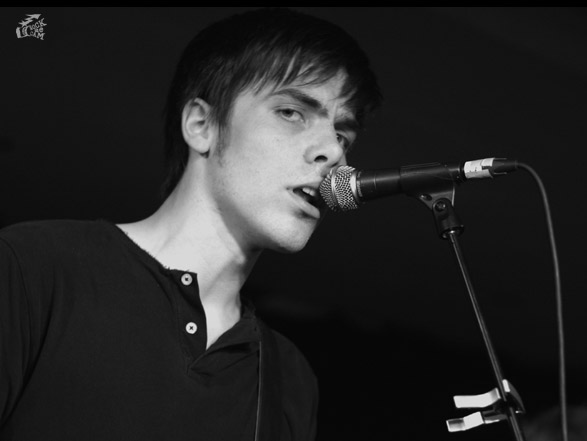 Kristian, Stefan, Moritz, Timo und Lüam sind Findus. Und man glaubt es zu hören, Findus kommen aus dem Norden, genauer aus Kröss in Schleswig Holstein. Ich habe die Band nicht gekannt, aber was ich im 59:1 in München zu sehen und zu hören bekam hat mir gut gefallen. Hat mich so ans Schiffenuniversum erinnert, kommt ja auch alles von da Oben so. Turbostaat als Referenz. Schöner Deutschpunk und nicht dumpf. Also hier gibt es Konzertfotos von Findus und bald wahrscheinlich lassen die auch mehr von sich hören.
Gehen im Stehen / Die Delle / Und nur das ist / Mount Everest / Sansibar / 339 / Weil Du heilig bist / Anfang vs. Ende / Erdbebenwarnung / Stockholm / Eisenhart
Coming from the north of Germany, Findus were the lucky ones to open up for Against Me! And they did a great job, I did not know them before but now they are on the positive list. And her some photos from the Findus concert in Munich.