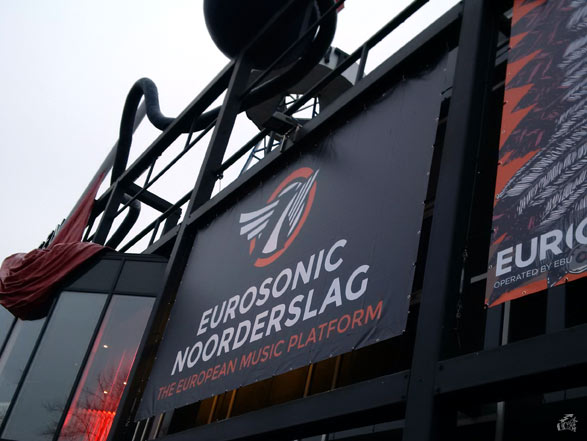 Eurosonic Noorderslag in Holland / Groningen 13. – 16. Januar 2016
Das 2.te mal Eurosonic Noorderslag (The European Music Platform) und das 2.te mal Begeisterung!
Groningen (in Holland) ist im Inneren einfach eine schöne Stadt: die Kanäle, alte Architektur trifft Modernes,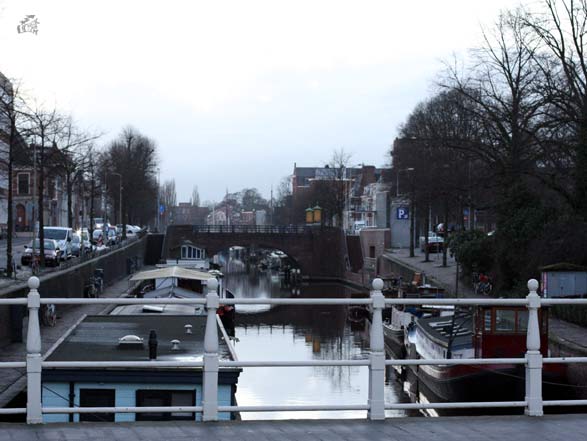 die Gassen, Fahrräder + Fahrräder (es soll auch Leute geben die sich für Koffieshops interessieren) und die Leute selbst. Der Grund der Reise: Eurosonic Noorderslag (30 Jahre jung).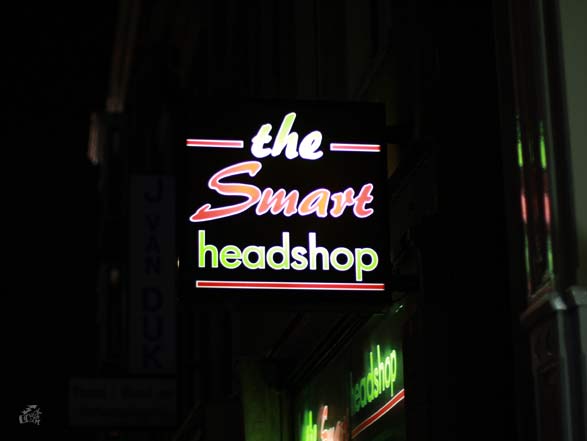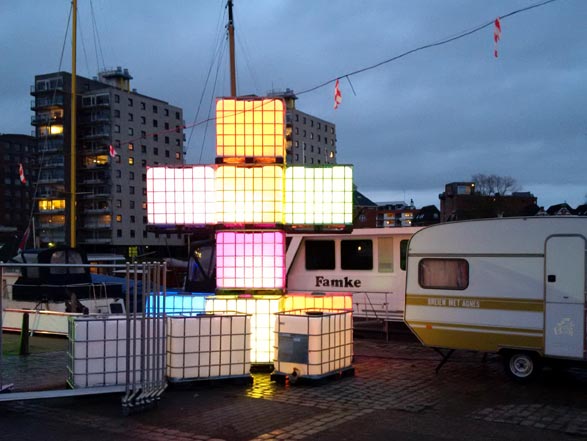 Die Musikbranche aus Europa trifft sich und ich habe das Gefühl, dass alles in der Stadt die Musik lebt. Eurosonic Noorderslag ist eine Musikmesse, begleitet mit einem riesigen Showcase Programm drum herum.
Eurosonic Noorderslag in the Netherlands / Groningen 13. – 16. January 2016
The 2nd time I was able to attend Eurosonic Noorderslag and the 2nd time I was happy and hooked.
It happens in the north of the Netherlands in Groningen. The inner part of Groningen city is a really nice one: the water canals, old architecture meets new modern design, alleys, bicycles + bicycles (and some people I heard are looking as well for Koffieshops) and nice people all around. But why being there in the cold January?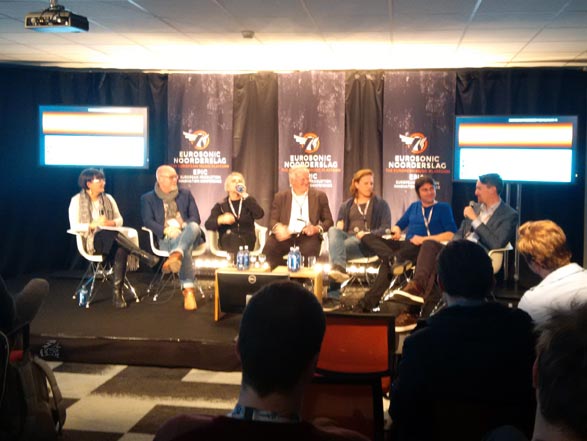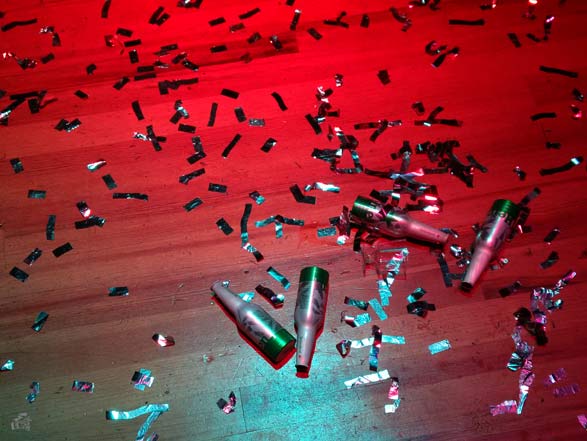 30th anniversary of Eurosonic Noorderslag (The European Music Platform) and the European music scene calls Groningen at this time its home. While being there I got the feeling that the city lives and breathes the music. Eurosonic Noorderslag is a music convention accompanied with a huge showcase program.
Line-up: Eurosonic Noorderslag
Aosoon / Fallgrapp / Johanan / Saveus / Booka / Erisson Delcroix / Alina Orlova / Axel Flovent / Chloe Martini / Dua Lipa / HVOB / Ninos Du Brasil / Have You Ever Seen The Jane Fonda Aerobic VHS / The Parrots / Hooton Tennis Club / Ivan & The Parazol / Ludovik Material / Nikki Louder / The K. / Lea Porcelain / King Charles / Carnival Youth / The Jacques / My Baby / Town Of Saints / Guadalupe Plata / Middlemist Red / Afterpartees / I Am Oak / Hexvessel / The Black Heart Rebellion / Craig Gallagher / Svaar Knutur / King Dalton / Mydy Rabycad / Koala Voice / Go March / Filous / White / Dudettes / Alex Vargas / Pleasure Beach / C. Duncan / Orange Skyline / Be Forest / Sara Hartman / Jodie Abacus / Shake Shake Go / De Staat / Chantal Acda / Colm Mac Con Iomaire / Gallowstreet / Lucas Hamming / Indian Askin / Max Meser / Douwe Bob / Bewilder / Oh Thunder / Hans Hanneman / The Young Folk / Nuria Graham / Maarja Nuut / Amber Arcades / Jones / Hydrogen Sea / Barns Courtney / All The King's Daughters / Tears & Marble / Lea Kliphuis / Vikings In Tibet / De Wijze Mannen / Trad.Attack / Elias / Alle Farben Live Circus / Illuminine / When 'Airy Met Fairy / Schmieds Puls / De Underjordiske / Dolores Haze / Pumarosa / Kontinuum / Otherkin / Eera / Vuurwerk / Julian & Der Fux / Honne / Da Chick / Tom Fire / Lost Frequencies / Katea / Seinabo Sey / Kovacs / Promise And The Monster / Tiny Legs Tim / K-Ross / Aurora / Avaro Soler / Oscar And The Wolf / The Common Linnets / Dubioza Kolektiv / Typhoon / Alice On The Roof / The Academic / The Big Bluff / Black Honey / Go!zilla / Them Moose Rush / Vant / Jonathan / Svper / Better Person / Lydmor & Bon Homme / Fews / Yung / It It Anita / Jain / Liima / Charlotte Oc / Budapest Bar / The Big Moon / Fugu Mango / Lowly / Wrong On You / And The Golden Choir / Cabo San Roque / Me And My Drummer / Victoria + Jean / Ingrid Lukas / James Gruntz / Rationale / Graham Candy / Broken Back / Okay Kaya / Sarah P. / Dewolff / Steve'n'Seagulls / The Deaf / Makebelieve / Stuart Mavis / Inga Van Calkar / Liss / Postaal / Mura Masa / Stormzy / Smerz / Begun / Kenton Slash Demon / Branko / Gwilym Gold / Verveine / Kasbo / Oliver Schories / Joop Junior / Kid Simius / Georgia / Hornsman Coyote & Soulcraft / Lghtnng / Santa Fe / Rosalie / Nnenn / Karel J. Schepers / Weval / Applescal / De Kat / The Blind Roofers / 99zero / Kin / City Of Life / Kira / Duroc / View For A Day / Ary / Nao / Brodka / Ocho Machu / Grandbrothers / Douglas Firs / Sacri Cuori / Inheaven / Antilopen Gang / Scarred / Walter Schnitzelsson / The Chikitas / Bazzookas / Blossoms / Pauw / La M.O.D.A. / Erik & The Worldly Savages / Frances / Bastian Baker / Tout Va Bien / Soak / June / Causes / Nothing But Thieves / Sven Hammond / John Coffey / VR-Nobody / James Hersey / Violet Skies / Holographic Human Element / Jesper Munk / Pink Street Boys / The Hot Sprockets / Desert Mountain Tribe / The Germans / Jeanne Added / Muck / Mantar / Briqueville / Golden Parazyth / Kieslowski / Golan / Yast / Momend / Blaue Blume / Ocellot / Ciaran Lavery / Seafret / Rag'n'Bone Man / Samm Henshaw / Bachar Mar-Khalife / Fai Baba / Oscar / Josefin Öhrn + The Liberation / Forever Pavot / Tourist Lemc / Guts / Charlie Cunningham / Daniel Docherty / Marc O'Reilly / Rome / Sarah & Julian / Leyya / Marble Sounds / I Will, I Swear / Dagny / Hyphen Hyphen / Royce Wood Junior / Depresno / Oaktree / Whilk & Misky / The Sweet Life Society / Projekt Rakija / The Big Bad After / Fakear / Astrid S. / Haelos / Mugwump / Klyne / Dream Koala / Hasta / Coma / Fjaak / Mieux / Holy Strays / Populous / Rusangano Family / Woodie Smalls / Sg Lewis / Soom T / Pushin Woods / KC The Funkaholic / Cairo Liberation Front / Mandrake's Monster / The Charm The Fury / Ruud Fieten / Wolftone / Animal Antics / Dooxs / Abdomen / Bastard Sugar / Mr. Memoir / Drico / Revo / Bananaz / Rum & Skunk / Jeftuz / Roelie Vuitton / Chu Beats / Cazz Major / Franky Age / The Anti-D's / The Tightropers / ..And The Gods Made Coffee / The Boombox / Haevn / Birth Of Joy / Kenny B / Echo Movies / Blue Crime / Thijs Boontjes Dans & Showworkest / Gerson Main / Bökkers / Surinaams Goud / Popprijs / Fresku / Naive Set / Tamarin Desert / The Homesick / Iguana Death Cult / St Tropez / Terzij De Horde / Death Alley / Drummakid / Dazzled Sticks / Sef / Zitakula / Umeme Afrorave / The Brahms / Son Mieux / Playground Zero / Yakumo Orchestra / Cut_ / Keljet / Oij / Haty Haty / Charl Delemarre / Midas / Jo Goes Hunting / The Great Communicators / Canshaker Pi / Klangstof / Sven Alias / Polynation / De Likt