OLE 952-1 Matador 2011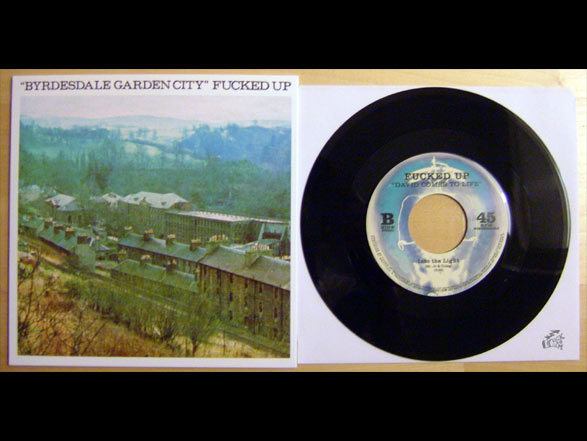 Was für ein Monster die neue Fucked Up! LP. Im PreOrder gab es die Platte plus 4 Singles (Byrdesdale Garden City + Do All Words Can Do + Octavia Made The Bomb + Remember Me) und noch zusätzlich den 2.ten Teil der Platte als Download. Schöne Verpackung und schöner Inhalt. Tolle Gitarren und was mir gefällt, ist das Zusammenspiel der Stimmen: Damian Abraham mit seinem Mix aus Gesang und Geschrei und der melodiöse Frauenpart, super! David Comes To Life ist groß und alles in allem ist das Gesamtpaket von der Spielzeit her auch richtig lang, was für ein Epos.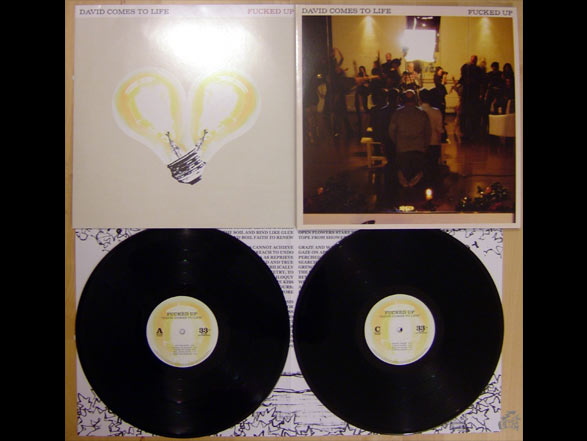 What a monster release the new Fucked Up! In the pre order was the nice vinyl and four 7″ singles as well as part two of the record as download. Nice package and good music with great guitar work. What I like is the come together of the voices: here the kind of shouting of Damian Abraham and the melodic female voice – great! David Comes To Life with the two LPs + the four 7″ + the download is quite a timeframe to listen to.