RR 9500-1 Roadrunner Records 1988
Es ist 2014 und ich höre mir die I81B4U Maxi/ Mini-LP von Gang Green an. Diese ist von 1988 und so fühle ich mich jetzt auch: alt. Damals, ja da war ich jung. Die Musik knattert ab, wie es zu der Zeit üblich war, schraddel Hardcore Punk mit Metalanleihen, eigentlich ganz geil, die Texte?
Naja "more beer" halt, alles in allem: Skate or Die!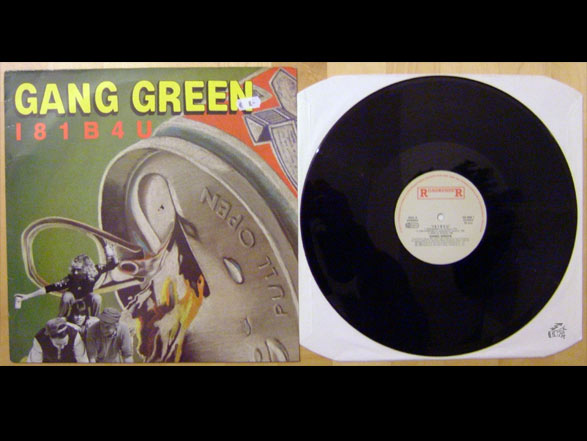 It is 2014 and I am listening to the I81B4U 12″/ Mini-LP from Gang Green. This piece of vinyl is from 1988 and hey, tonight I feel like this: old! Back then in '88 I was young. Chris Doherty and his boys did a (for this time) typical Hardcore Punk record with metal influences. T olisten to it right now is somehow cool, come on: I hate to pay my rent; More beer….