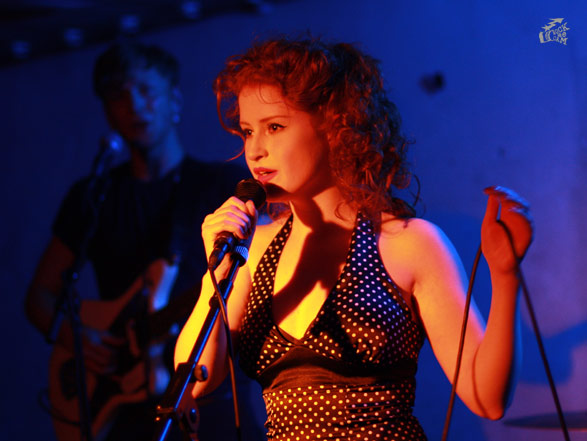 Da waren sie wieder: The Kabeedies aus Norwich, UK. Vor Kurzem erst auf dem Theatron Festival und ratz fatz zurück in München. Diesmal gab es einen kleinen, intimen Auftritt im Puerto Giesing. Zeitlich etwas ungeschickt gelegen, (nach dem WM-Spiel Deutschland gegen England) waren nicht so viele Leute da, wobei das der Stimmung keinen Abbruch tat und Katie Allard, Rory Hill, Evan Jones und Fab Bell namens The Kabeedies haben gerockt. Konzertfotos vom klasse "The Kabeedies" – Gig hier.
Hast du die Band schon mal live erleben dürfen? Und wie war es?
The Kabeedies from Norwich UK made it another time to Munich. And because their gig at the Theatron festival was good, Rock The Cam went to see them at the Puerto Giesing for the second time. Not so many people (cause it was right after the England vs Germany soccer match – bad timing) but Katie, Evan, Rory and Fab (The Kabeedies) played another good concert. Enjoy the concert photos.