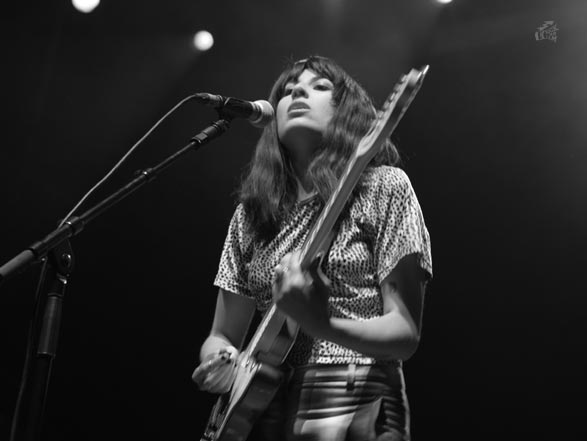 Das war mal was, als Vorgruppe bei Social Distortion gab es Jessica Hernandez & The Deltas. Und was die aufgetischt haben, hat mir schon gut gefallen. Abwechslungsreich und rockig, was erzählte der Typ neben mir? "So wie Amy Winehouse nur mit mehr Schwung"; kann ich so stehenlassen. Also wenn die Detroit Connection alias Jessica Hernandez & The Deltas deine Heimatstadt aufsucht, dann geh die live anschauen!
Wednesday night in Munich and Social Distortion in town at the Zenith and before it was Jessica Hernandez & The Deltas from Detroit, and I was impressed. I liked what Jessica Hernandez and her boys were doing. Different music styles and always a touch of rock. What did this tattooed-one next to me say? "Hey like Amy Winehouse but with more pep". So if Jessica Hernandez & The Deltas are hitting your town, you should go and see them live.
The Jessica Hernandez interview is here for you.